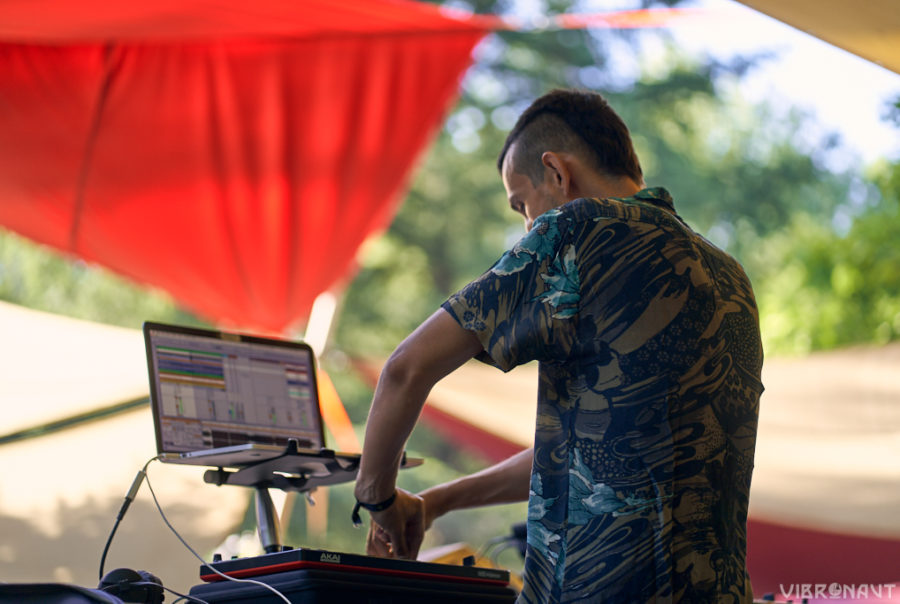 HALFRED
Label : Merkaba Music / Shanti Planti / Outtallectuals
Halfred is the culmination of years and years of aural exploration. Originally a drummer, the Italian born sonic warrior found his roots in drumming which led him to music production, along with a degree in electronic music production at SAE, in Milan. His eclectic approach makes it hard to categorize his music and this is partially due to the fact that his sound breaks the often repetitive mold of psy music, seamlessly taking the forms of dub, hiphop, drum n bass, garage, and world music and while staying true to his signature sound and focused on the micro details, he's constantly experimenting with the squishy and granular side of psychedelic mid-tempo, drum and bass, dubstep, psybass and all things
psychedelic. During last years, he collaborated and remixed top notch artists like Desert Dwellers, Whitebear, Tribone, Zebbler Encanti Experience, Duffrey, Tryptich and had music released on labels such as Merkaba Music, Shanti Planti, Outtallectuals, Gravitas Recordings, Wakaan and more, as well as playing many festivals and nights in the European and North-American scene, such as Modem,
Hadra, Shankra, Own Spirit, Lost Theory, Sonica, Create Culture, Wormhole Wednesdays and Cosmic Sinergy Final Fridays.